Micro Nation just announced the results of Micro Nation Challenge – 3 (INHABIT). 
Challenge is to design a small living unit for stray animals (dogs, cats, cows etc.)  at street level, where there is facility of dumping your leftovers and vegetable peels for stray animals. There was a lot of interesting projects submitted.
Below we present all winning entries:
Project by: MD. Faizan Sharief 
 Eluru, India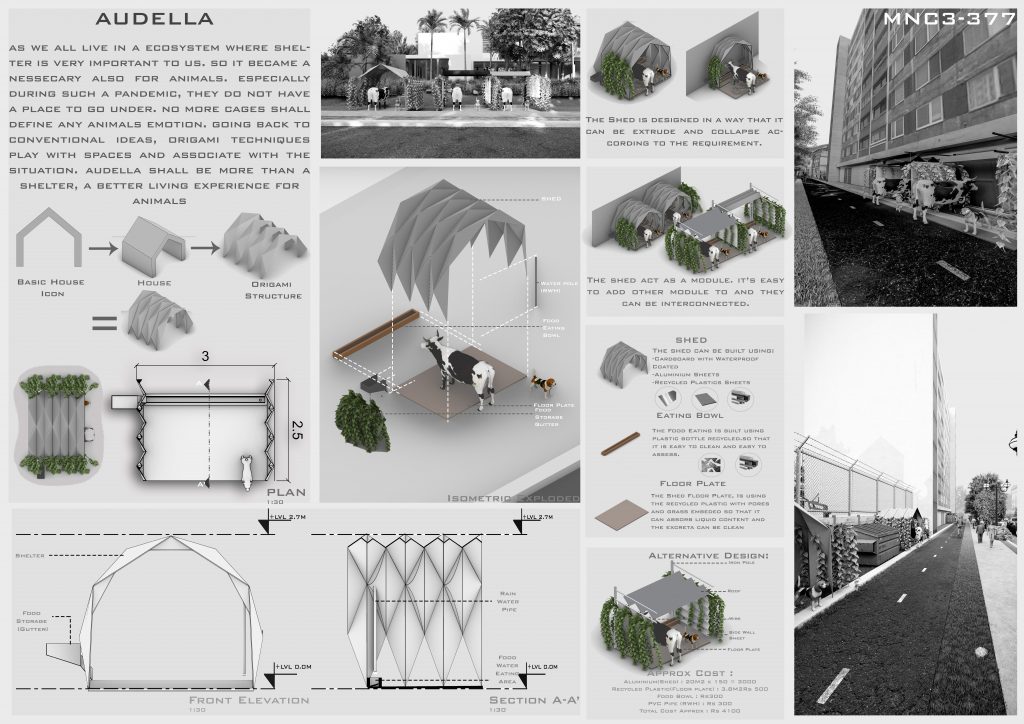 The winning entry made sure to keep every aspect in mind. The fact that stray animals are not used to living in enclosed spaces, the shed is provided. The shed design also makes cleaning of the space easier. Being foldable in nature, the shed can be operated my humans with respect to the climate. 
The cost of its installment is very minimal.

This shed can be installed in all the negative spaces we see in our surroundings and hence those spaces can be used.

The presentation is very professional and every detail is mentioned properly. 
Indeed this is a very good work and deserves appreciation.
MNC3-377
Project by: Dhruv Shah 
 Vadodara, India
The concept of shed is again used and in a very effective way. Stray animals do not need a home to stay in, they just need a space to rest and get some food and water. They cannot be caged and must not be.
The participant has proposed a flexible module which can be modified according to the requirement. The disposal to food for them is very easy in this arrangement. Also the cleaning is easy. Hence no extra efforts would be needed my the people of the society.
Great Job !
MNC3-372
Project by: Tasha Akemah 
 Savannah, USA
The proposed design is very basic and yet it fulfills every requirement. The units can be placed form place to place. And does not look like a disgrace on the city. They are more like a frame into other species' lives.
Very well illustrated.
MNC3-397
Special Honourable Mentions
MNC3-371 
Serap 
Milan, Italy
MNC3-383 
Wang Yan & Li Shubin   
Shanghai, China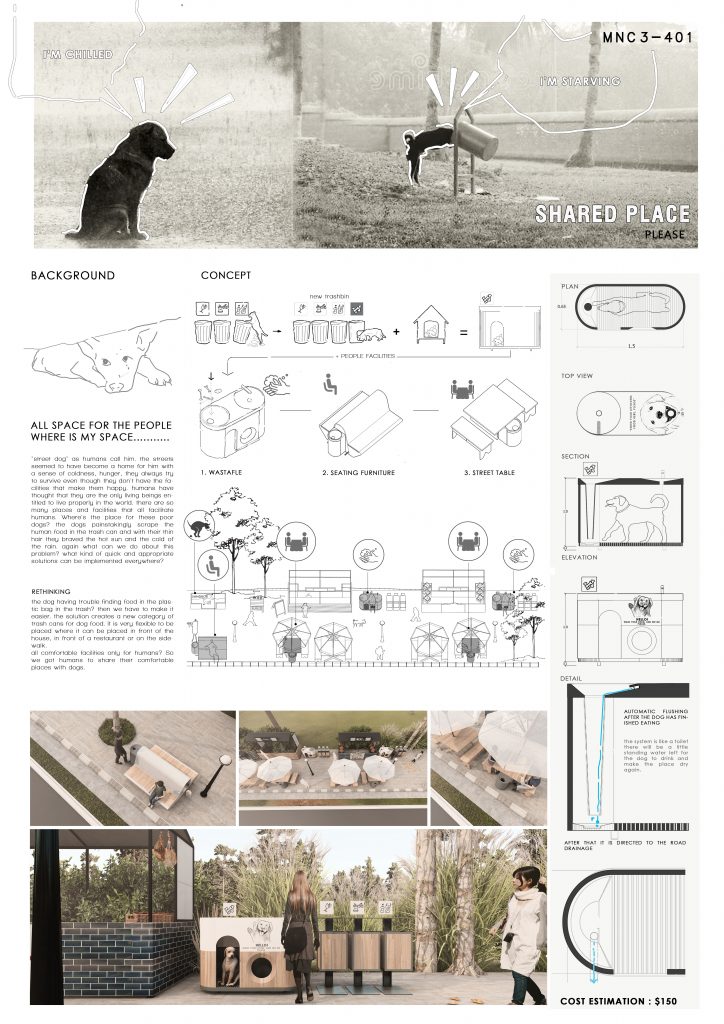 MNC3-401 
Artha Krisiantara
Denpasar, Indonesia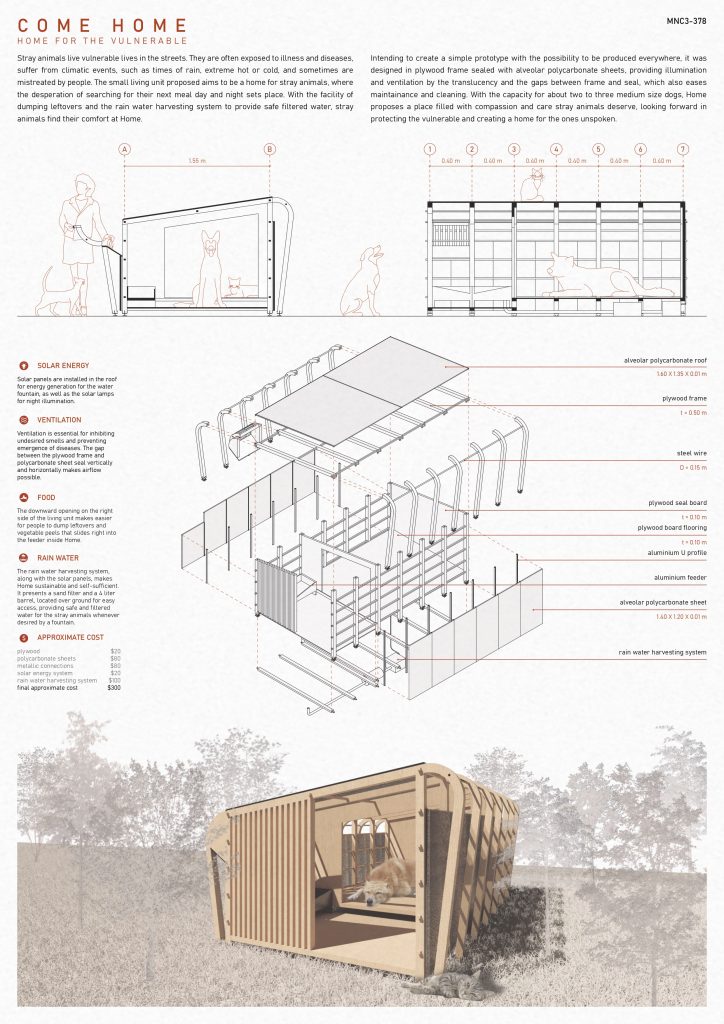 MNC3-378
Camila Eum 
Sao Paulo, Brazil
MNC3-314 
Mahesh 
Pondicherry, India
All participants have done a great job, we are grateful to have such amazing entries. We have gone through each and every entry and it was very tough to choose a winner. So those who didn't find their entry don't loose hope and better luck next time. Stay Tuned!!
Congratulations! to the Winners.
Team Micro Nation.